Published on 31/01/2022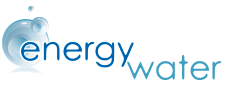 About the project:
The Energywater project is funded by European Commission/H2020 and focuses on improving energy efficiency in industrial water processes through benchmarking and bench-learning tools in Europe manufacturing industry.
Objective
Main objectives are related to the improvement of the competitiveness of the EU industrial sector by reducing 20% energy costs in industrial water processes; to the identification of saving potentials and benchmark energy performance through an Energy Management Self-Assessment (EMSA) collaborative web-tool and strengthen the energy saving market through the creation of an "Energy Angels" network.
Use cases/verticals
Energy Management Self-Assessment (EMSA) web-tool provides companies the opportunity to evaluate consumptions in energy & water processes, to rank and comparison with other European manufacturing industries and have access to examples of real best practices already implemented in European industries.
Also, through the Energy Angels Network, EMSA helps companies to contact with other companies with a proven experience in the field of energy efficiency and skilled energy auditors and energy mangers that can help on improving efficiency in order to advise them on best practices and ways to use innovative technologies.
EMSA web-tool is addressed to companies and large industries working on sectors with large water and energy consumptions such as automotive industry, food industry (e.g. beverages, food processing, meat, fish), metallurgical industry (e.g. copper metalworking, hydrometallurgy), textile industry, oil industry etc.
WINGS involvement
WINGS ICT Solutions members' experience is exploited for the following objectives of the project:
– Development and maintenance of Energy Management Self-Assessment (EMSA) collaborative web-tool which will be used by water process industries as well as Energy Angels;
– Data analysis and suggestion of improvements for achieving higher energy efficiency through the EMSA web-tool;
– Participation in the Energy Angels Network.
WINGS prospects /exploitation
Exploitation of the developed Energy Management Self-Assessment web tool for improving energy efficiency of water process industries.
Awards & demonstration video.
https://www.youtube.com/watch?v=j0_amFzzaYQ&t=1s
---
Project website: http://energywater-project.eu/
EMSA Tool website: https://energywater-emsa.eu/
Framework: H2020
Duration: 02.2016 – 01.2019
---

This project has received funding from the Horizon 2020 programme under grant agreement No 696112