Published on 31/01/2022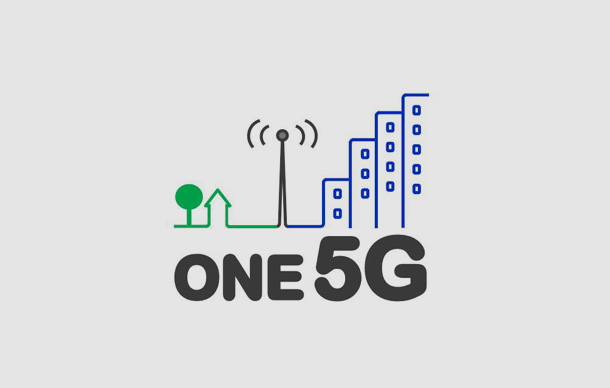 About the project:
ONE5G commits to provide technical investigations and recommendations to evolve '5G' towards '5G advanced' as requested by the work program. Release 15 from 3GPP is about to set up a valuable initial specification for paving the way to reach the ultimate goals for 5G. However, we see major aspects not yet reasonably covered, requiring more research activities to happen: – Means ensuring 5G to be consistently rolled-out not only in agglomerations, but also in less densely populated areas, to avoid the digital divide to occur as in earlier generations.
Means ensuring 5G to support all foreseen services efficiently and concurrently in a generic way, to avoid the emergence of a set of specialised solutions lacking synergy effects such as economy of scale and multiplexing gains.
Means ensuring 5G to efficiently handle all degrees of heterogeneity stemming from the multiplicity of services and environments, network nodes and devices, spectrum bands and access types (licensed, unlicensed and lightly licensed).
Objective
ONE5G main objectives are:
to propose the necessary 5G extensions, to address the two selected scenarios ('megacities' and 'underserved areas')
to build consensus on new features and provide technical recommendations for moving 5G towards '5G advanced (pro)'
to propose advanced link technologies and enhancements beyond release 15 to enable multi-service operation and practical implementation of '5G advanced (pro)', with future-proof access schemes, advanced massive MIMO enablers and link management.
to research and deliver highly generic performance optimization schemes […], in order to achieve successful deployment and operation, including optimizations for both the network operator and the E2E user-experienced performance.
to identify the cost driving elements for the roll-out and operation and to propose adaptations to allow sustainable provision of wireless services in underserved areas under constrained circumstances.
to validate the developed extensions and modifications through different approaches: analytically, by means of extensive simulations and with the help of proof-of-concepts for selected aspects.
Use cases/verticals
Use cases: Enhanced Mobile Broadband (eMBB), Ultra-Reliable Low Latency Communications (URLLC), massive Machine Type Communications (mMTC)
Verticals: Smart City, Factory of the Future, Automotive, Agriculture
WINGS involvement
WINGS is leading the WP5 (Proof of Concept and Trials) and Task 2.3 (System evaluation).
WINGS is contributing to all technical work packages. The main contributions are
to lead the prototyping activities of the project
to implement the technologies and optimization techniques designed in WP4 and WP3 respectively, and integrate them into the PoCs
to implement the technologies and optimization techniques into the system level simulation tool, execute simulation scenarios based on the scenarios defined in T2.1 and evaluate their performance against the state of the art technologies and optimization techniques.
with the role of Innovation Manager to supervise the work being done in the project under the light of the market and the respective business cases.
to propose and evaluate E2E user and network optimization techniques including techniques for traffic steering, mobility management and proactive network configuration including as well context-awareness and multi-node/multi-link dynamics.
to study cell-less architectural aspects in a multi-service environment regarding the functional split of C-RAN functionalities among RRHs and BBU pools.
WINGS prospects /exploitation
The participation in ONE5G provides a great opportunity to WINGS to gain knowledge and create competitive advantage in three strategic areas for the company: simulation and computational intelligence, technology integration into vertical sectors and user/network performance optimisation solutions, all very important as WINGS will strengthen its position and its competitiveness in the 5G initiatives. In addition, WINGS will identify opportunities for technology transfer into the industry and vertical sectors by conveying technological know-how and/or integrating the technical components developed, prototyped and showcased in ONE5G, in future collaborations with industrial partners and vertical industries particularly in the areas of automotive, smart cities and e-health.
Awards & demonstration video
Our latest demonstration video is on "Serving "megacity" and "underserved" areas through the ad-hoc deployment of services on edge cloud".
WINGS One5G demonstration at EuCNC2018 was part of the booth awarded with the Best Booth Award.
The demonstration is titled: "Management of critical (gas) infrastructures in rural/underserved areas, by means of mMTC, flexible/dynamic slicing, UAV (drone) control."
Proud to be part of the winning teams for the second consecutive time (5th award for our team)!!
Watch our demonstration video: Serving underserved areas through 5G (IoT and Big Data) technologies
---
Website: https://one5g.eu/
Framework: H2020/5GPPP Phase 2
Duration: 06.2017-05.2019

This project has received funding from the Horizon 2020 programme under grant agreement No 760809