STARLIT
In the area of service sectors, WINGS offerings in health domain have been drastically enhanced. This has been achieved through a modular product suite titled STARLIT (Solutions for digital health and wellness), designed and developed by WINGS to provide support for wellness and digital health issues. The solutions meet the needs of people suffering from chronic, cardiovascular, neurological as well as mental diseases through remote health monitoring systems and Electronic Medical Records (EMRs), disease self-management tools, clinical decision support tools and robotic-powered operations.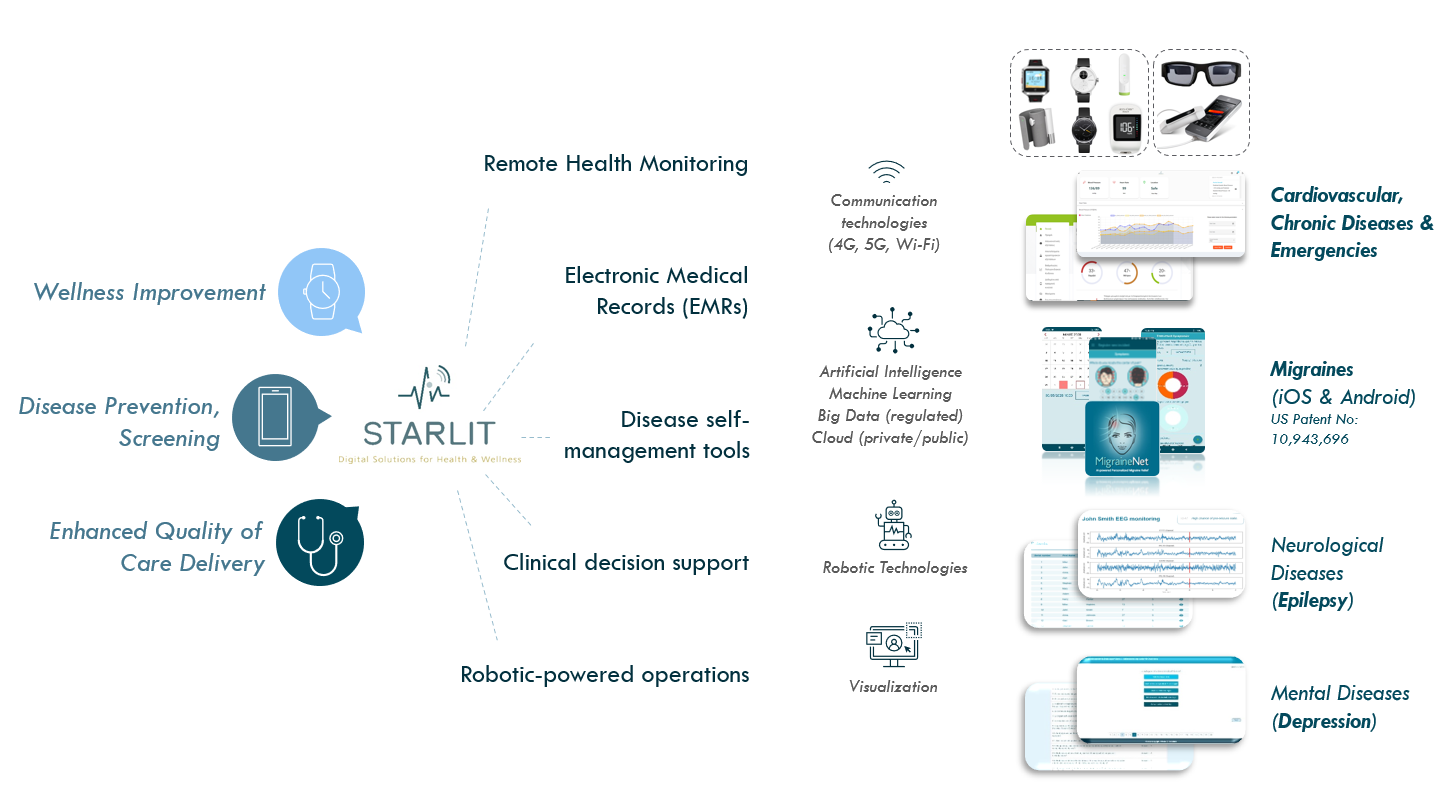 STARLIT Remote Health Monitoring System
Product Description
STARLIT platform delivers Remote Health Monitoring solutions, which is applicable in the public and private hospitals, clinics, healthcare professionals and healthcare businesses. It is also designed to enhance the existing municipal social service program "Help at home" in different municipalities and to strengthen National Center for Emergency Care (EKAV) and support ambulance crews.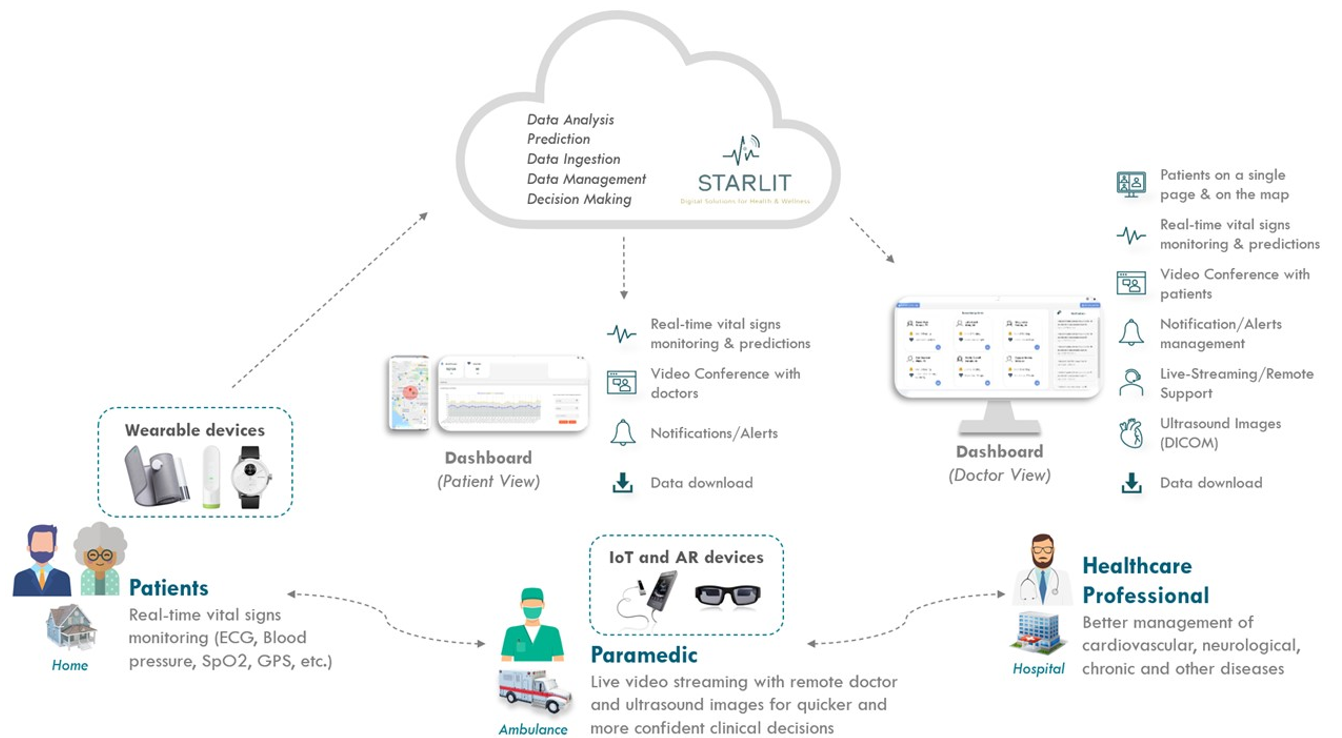 The Device
STARLIT incorporates diverse devices, in terms of capabilities / cost / application,  for accomplishing its role. These include:
Wearable devices which collect vital signs: Heart Rate, Cardiac Rhythm (Electrocardiogram/ECG),

Blood Pressure (systolic and diastolic), Oxygen Saturation (SpO2), Body Temperature, Blood Glucose.

Devices that provide other measurements and features e.g. GPS (geofencing), SOS buttons (emergency calls), Altitude, Acceleration, Activity, etc.

Wireless, handheld ultrasound for whole-body scanning and delivery of crystal-clear images Smart glasses for live-video remote support.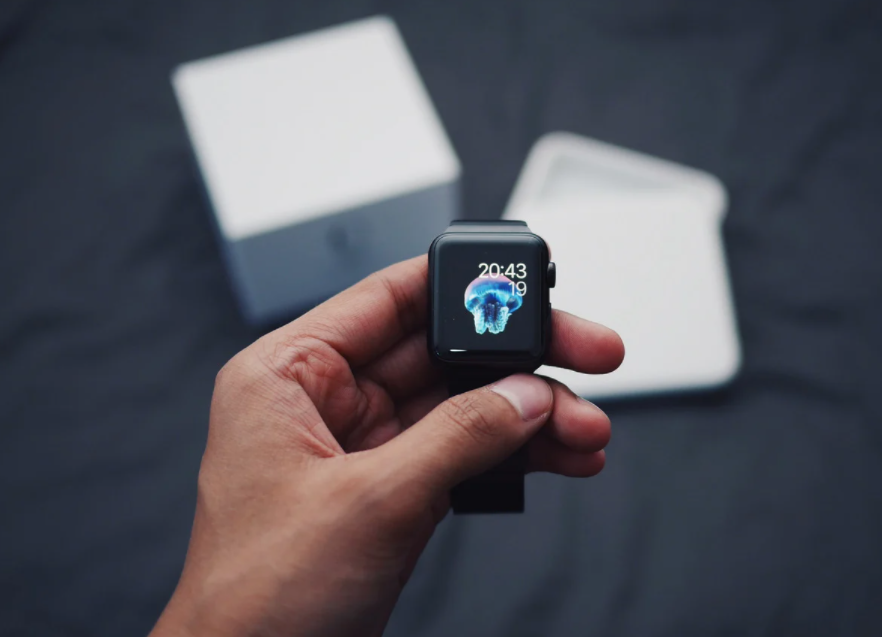 The Platform
STARLIT is a cloud-based platform powered by AI/ML, IoT, advanced wireless networks (including 5G), and, in special cases, other emerging technologies (like AR/VR). STARLIT comprises capabilities for real-time data collection and visualisation of main vital signs and Electronic Medical Records (EMR), the intelligence for identifying current and forecasting future issues, the emergency notifications/alerts, as well as live video streaming support from the scene, give clinicians and carers the power to know what's actually occurring with their patients / people in need. STARLIT  enables emergency notifications to be sent to medical experts in case of:
Heart rate, blood pressure, oxygen saturation or blood glucose are critical or are out of range (based on certain predefined thresholds)

Recorded values show a trend towards a potential problematic situation leading to health emergencies

Patient leaves a specific predefined geographical area (geofencing)
AI-powered Capabilities
STARLIT comprises a suite of AI and predictive analytics algorithms for:
Analysis of ECG signals to derive useful information for the detection of cardiovascular diseases such as arrhythmia and myocardial infraction.

High blood pressure (hypertension) forecasting via personalized prediction models.

Analysis of oxygen saturation signal to derive insights for the detection of apnea and hypopnea respiratory events.

Analysis of blood glucose levels and prediction of future values, for the early detection of hypoglycaemia.

Analysis of Electroencephalograph (EEG) signals for the prediction of seizures

Assessing the status of subjects with predisposition or symptoms of depression providing further insights to the medical experts.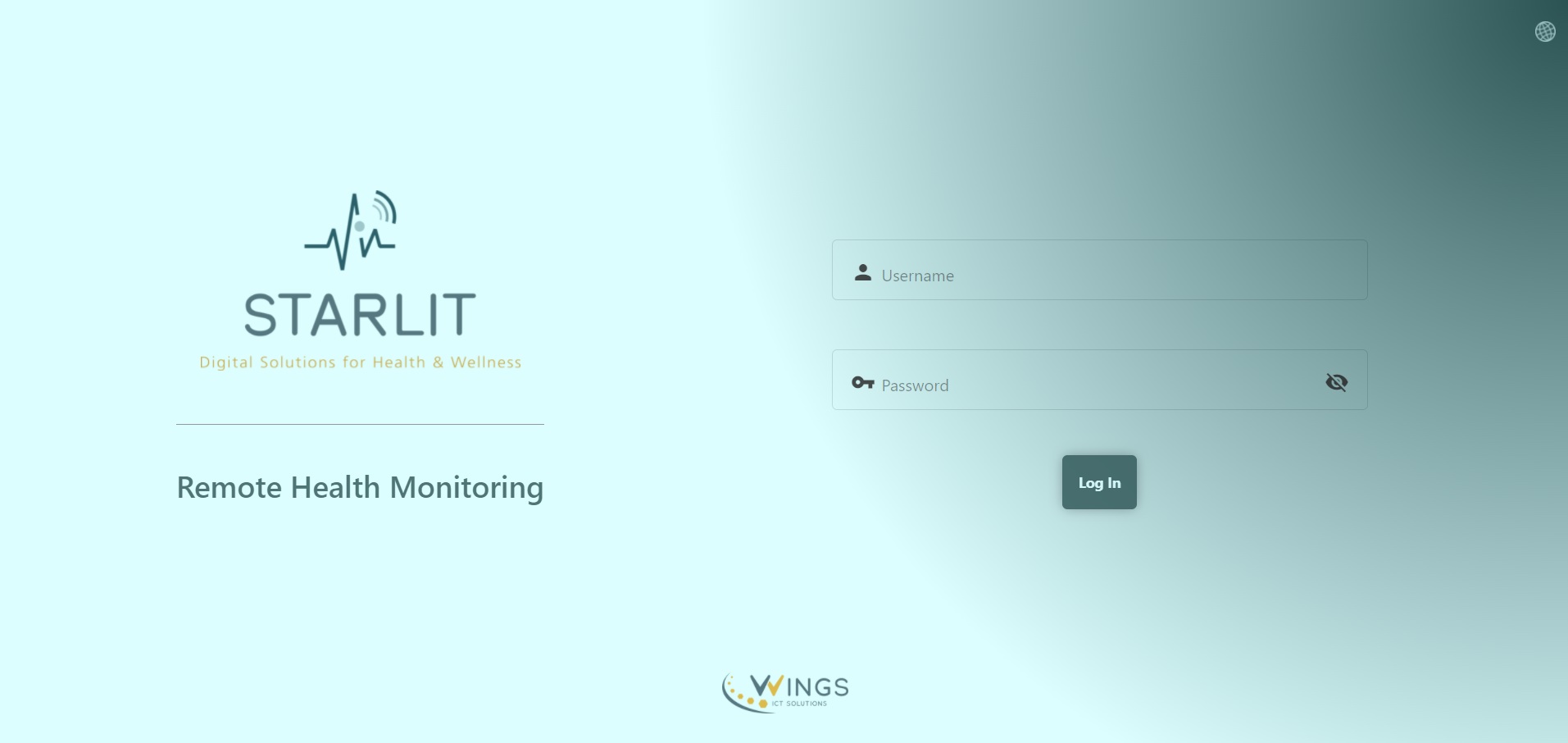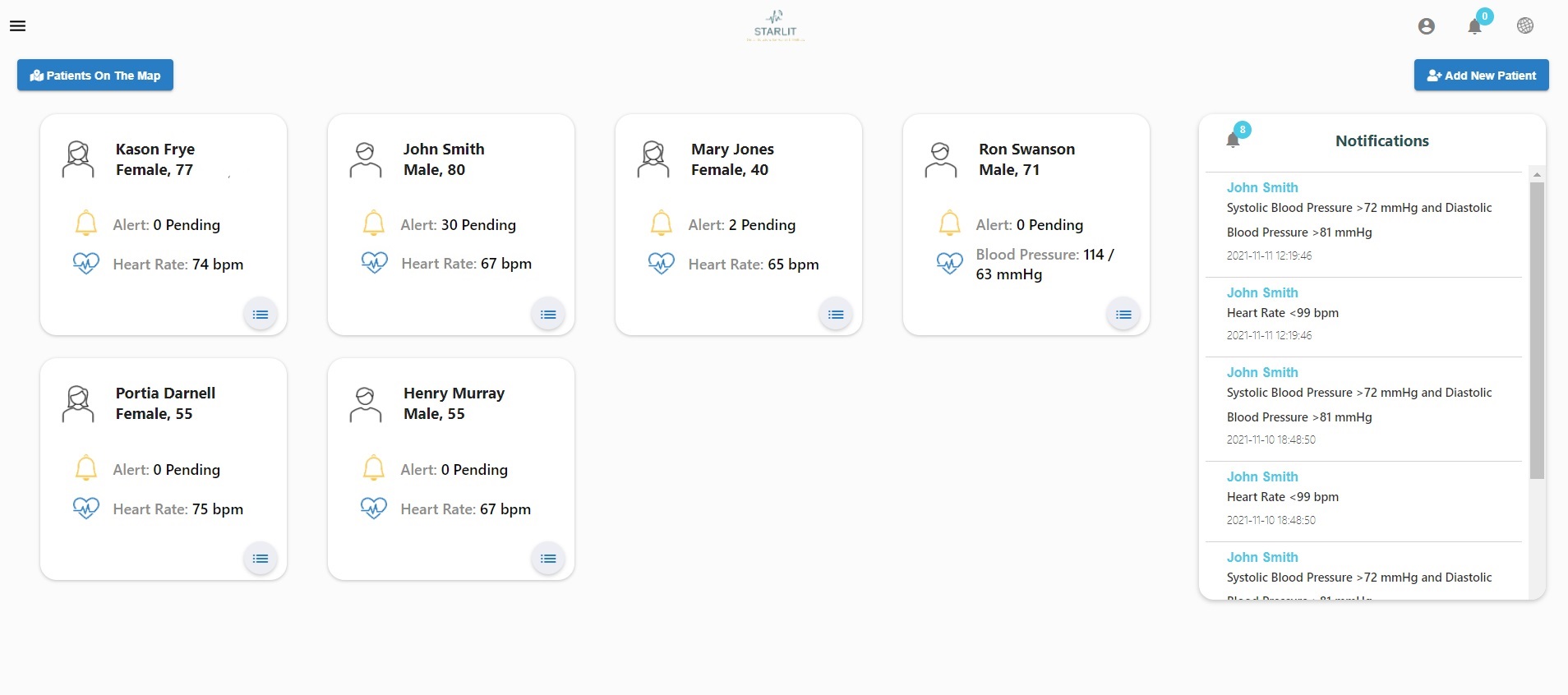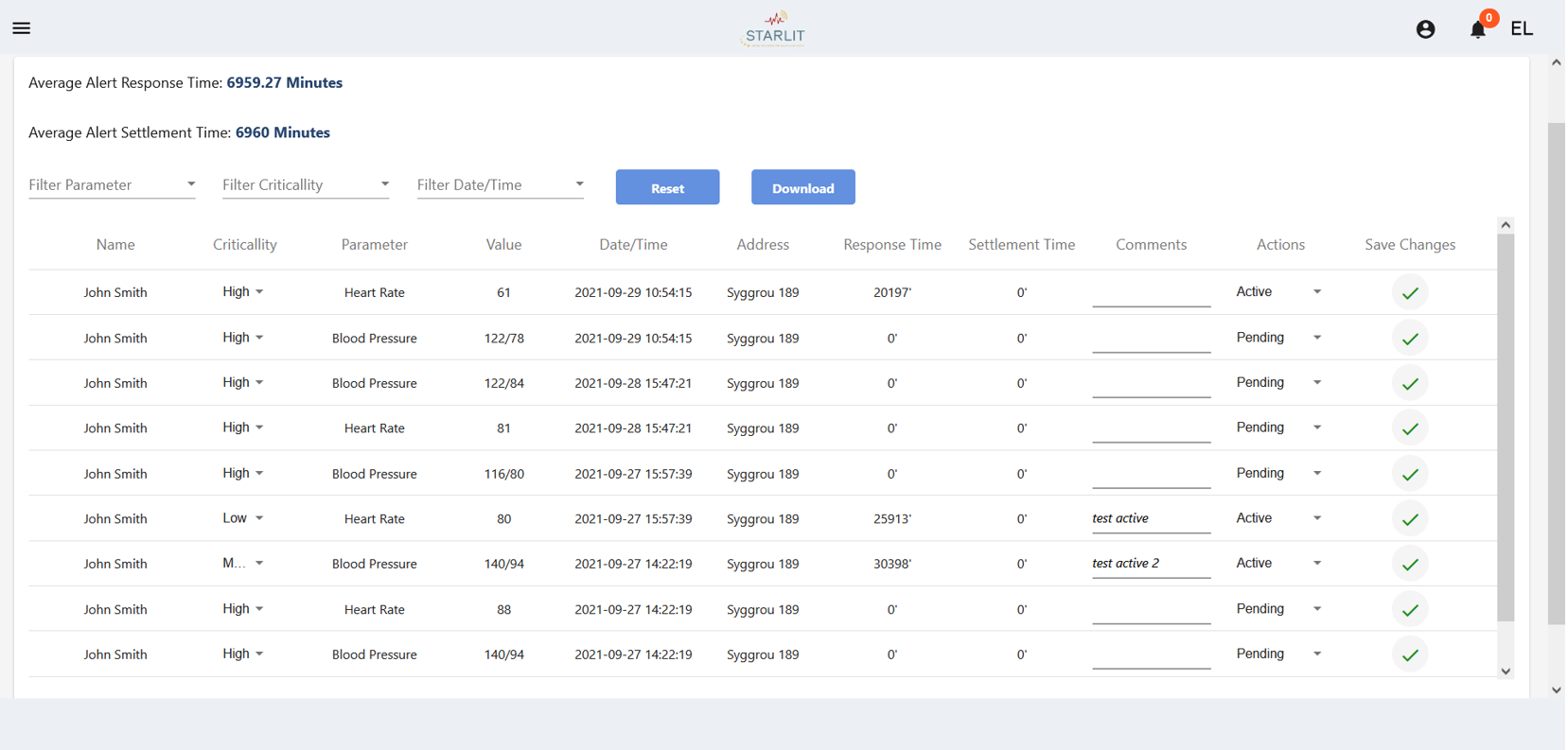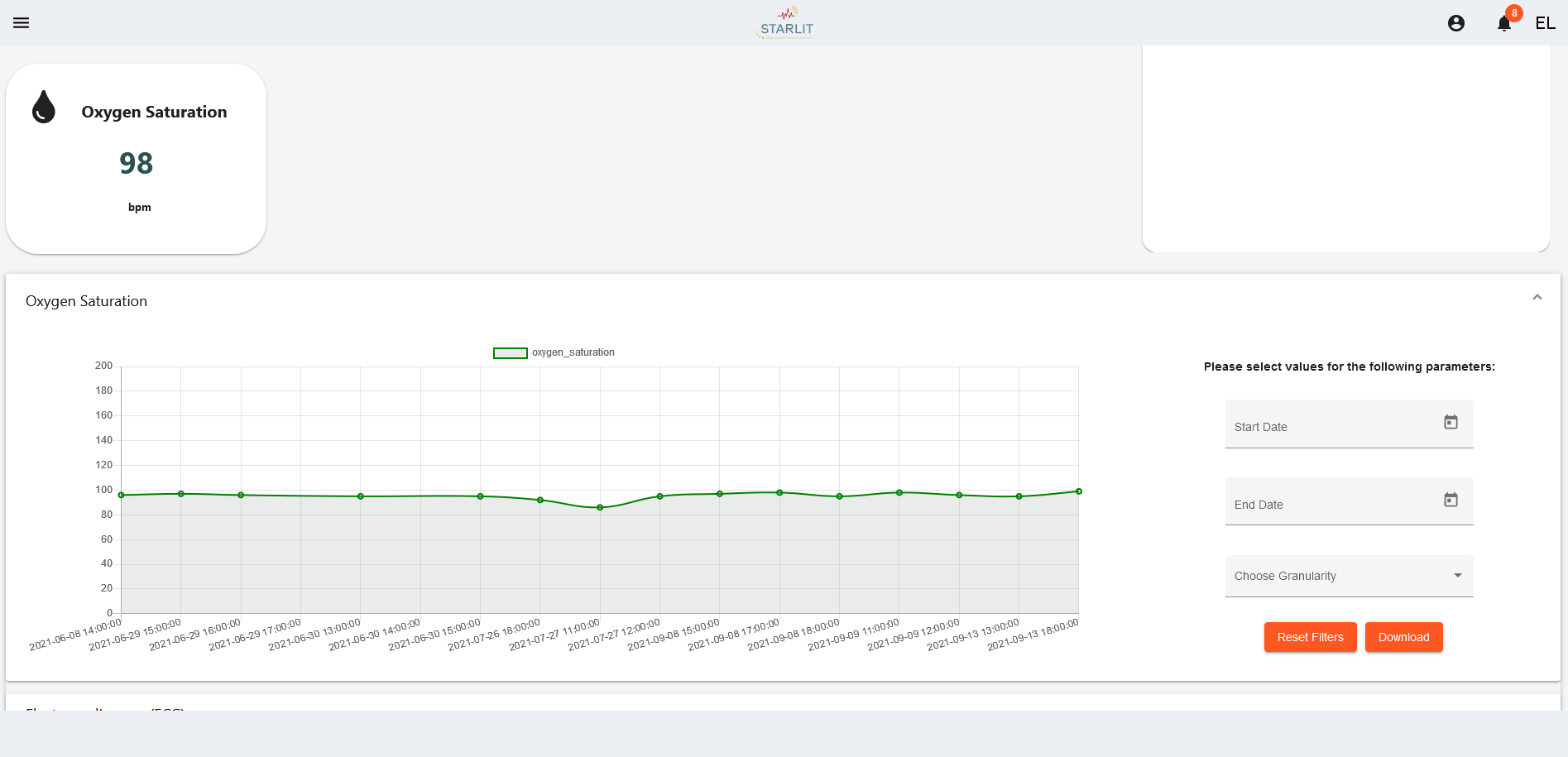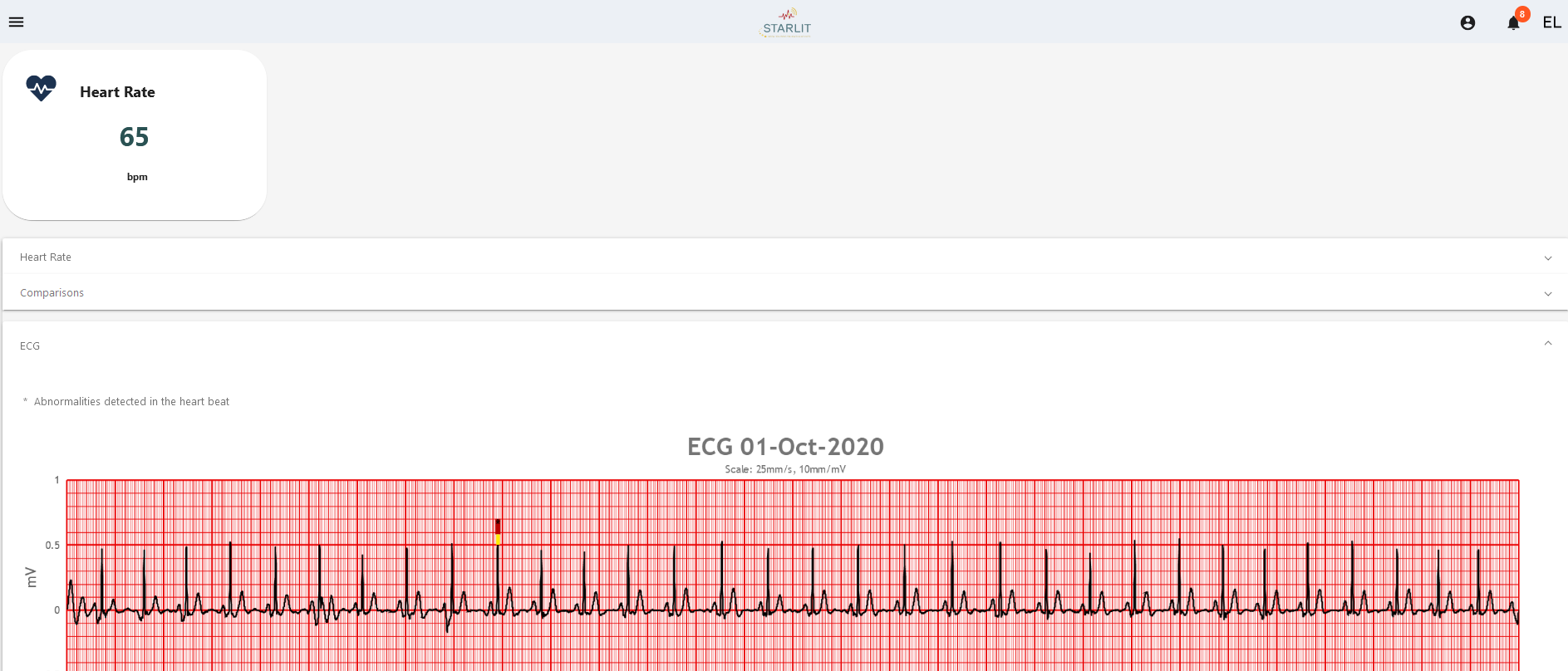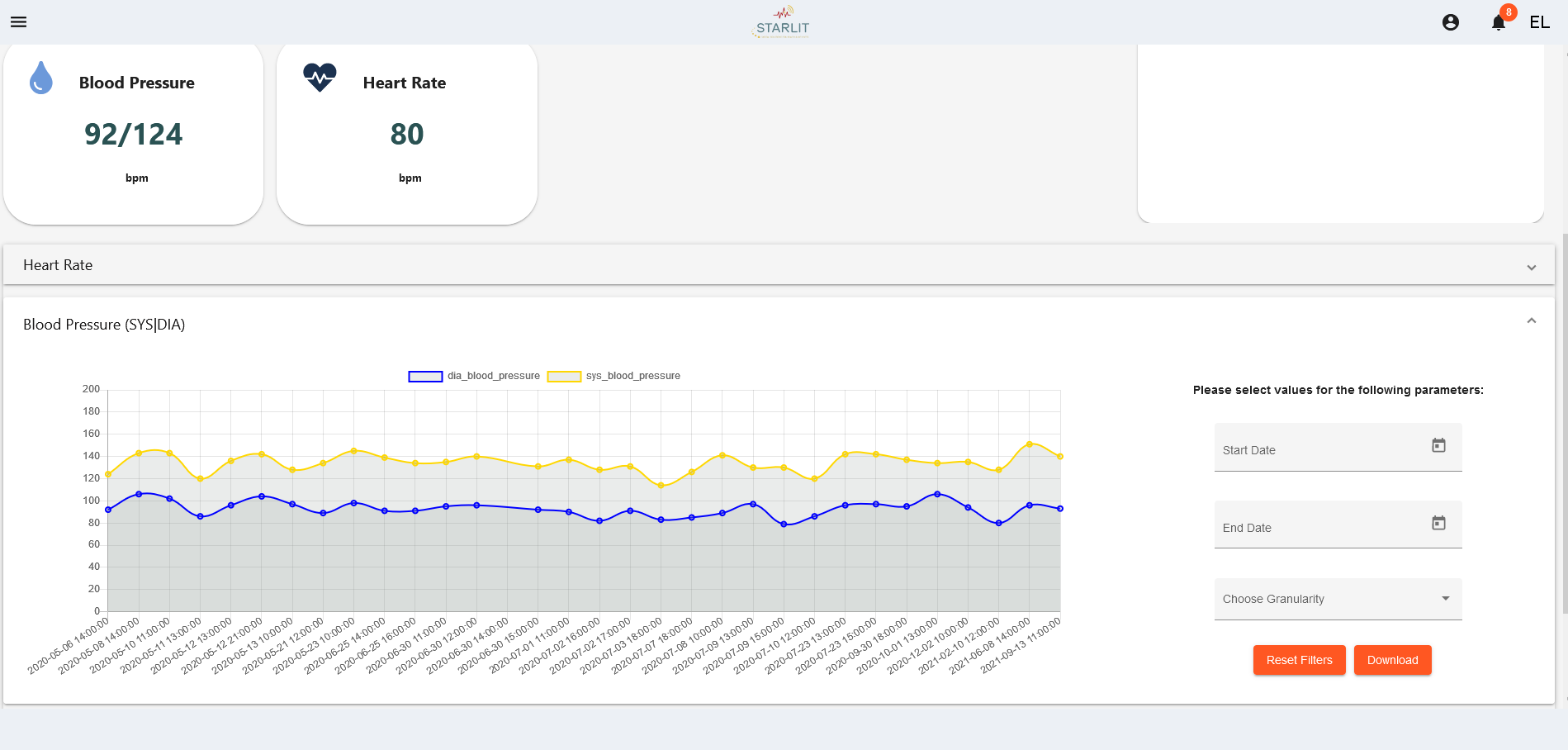 Prospects and Installations
STARLIT is addressed to healthcare players, of the public and private sector. Municipalities / healthcare enterprises can benefit from STARLIT by achieving effective remote care and wellness for their citizens / customers. The following figures provide information from the use of STARLIT based components for providing a platform.
MigraineNet
MigraineNet is a mobile application which serves as a tool for migraine self-management. MigraineNet is part of a patented System and Method for Personalized Migraine Prediction Powered by Machine Learning (U.S. Patent number US 10,943,696).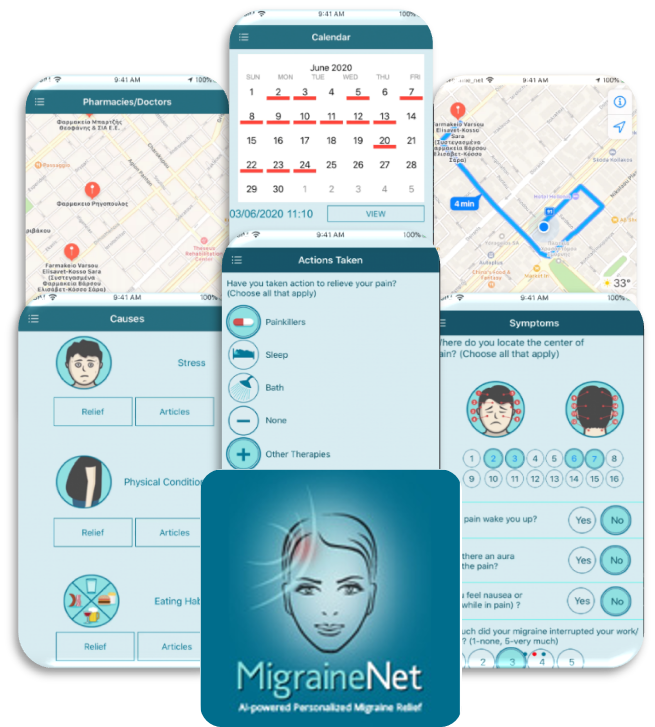 MigraineNet offers:
Predictions and personalized insights on the next possible migraine incident.
Patients are able to better manage their health condition.
Having a degree of self-control is important for a happy and productive life.
Improve the Quality of Life
Available for iOS and Android
with the support of the Hellenic Headache Society