Product Description
As the global population is rising, digital technologies should assist agriculture in covering the food demand, optimizing the production, minimizing risks through predictable yields, and in efficiently filling the gap in food disparities. In the same direction, food safety in a farm-to-fork context is a requirement. Similarly, other areas of the primary sector, like mines, call for tools for efficiency and safety.
To this end, WINGS has developed AGNES a product for the primary sector of the economy (agriculture, mines) and for food safety. More specifically, AGNES is a platform used for primary sector analytics armed with sensors and actuators, data brokerage, data and device management, databases, event detection, predictive analytics, dashboards for visualization and UI.
The following figure presents an overview of AGNES.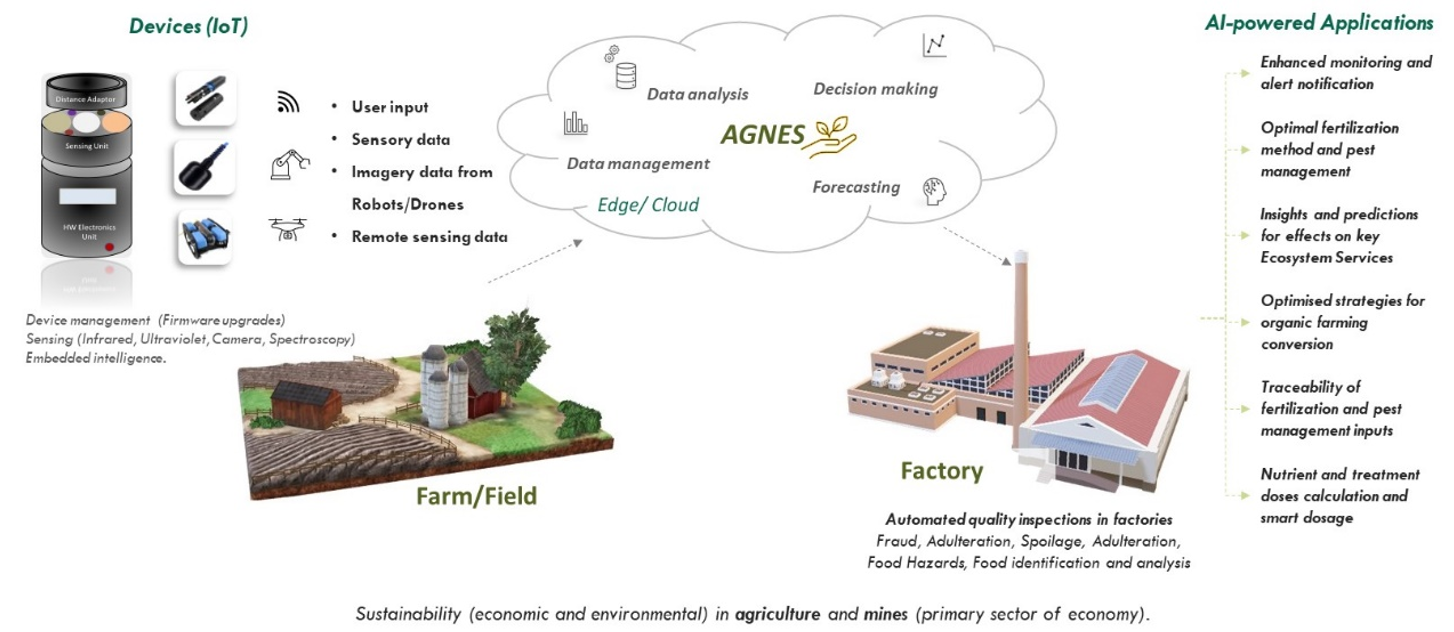 The Device
At the device pillar there are means for: (a) collecting information on food safety, based on ultraviolet and infrared sensors, cameras, spectroscopy; (b) collecting soil quality information; (c) collecting plant status information; (d) other devices, relevant also to other areas (e.g., weather stations, solar radiation, air quality, etc.); (e ) devices for sustainability in mines and for worker safety.
The Platform
WINGS leverages on advanced wireless networks (5G, B5G/6G, Nb-IoT, Cat-M, 4G and others), cloud/edge computing, big data, and, overall, further backend technologies. Regarding the big-data capabilities there is functionality for data ingestion, cleansing, imputation, detrending, storage. Regarding the exploitation of network and cloud infrastructures, there is functionality for (a) conducting orchestration and service provisioning, including functionality migration at various addressing edge / core /far-edge nodes (disaggregation), depending on diverse criteria (applications, energy, resource availability, security); (b) addressing slice aspects (issuing requests, conducting negotiations); (c) having diagnostics (i.e., performance analysis, recommendations for improvement, etc.) and metering related functionality.
AI-powered Capabilities
At the AI-powered application level there is functionality for optimizing food safety, agriculture, mines.
Regarding food safety there are analytics for addressing fraud, adulteration, spoilage cases, in areas like red meat / poultry, wheat / grains and associated products, beverages (wine, beer), olive oil; the mechanisms target the identification of hazards (e.g., mycotoxins) and/or the general analysis in terms of aspects like fat, moisture, proteins, other ingredients. Related to agriculture there are solutions for: (a) Enhanced monitoring and alert notification regarding the plants: Leaf volume, detection of pests, crop yield, water availability and hydric stress, nutrient imbalance, environmental impact. (b) Insights and predictions for effects on key ecosystem services. Impact on soil biodiversity, plant health, pollination potential, pest resistance, water quality, and GHG emissions. (c) Strategies for fertilization, nutrient and treatment doses calculation and smart dosage. Fertilizers and fertilizer schedule. (d) Pest management. Alerts on plant-parasitic diseases, optimal regimes and pest management schedule. (e) Strategies for organic farming conversion.
Related to mines there is functionality for optimizing the sustainability in mines and for worker safety.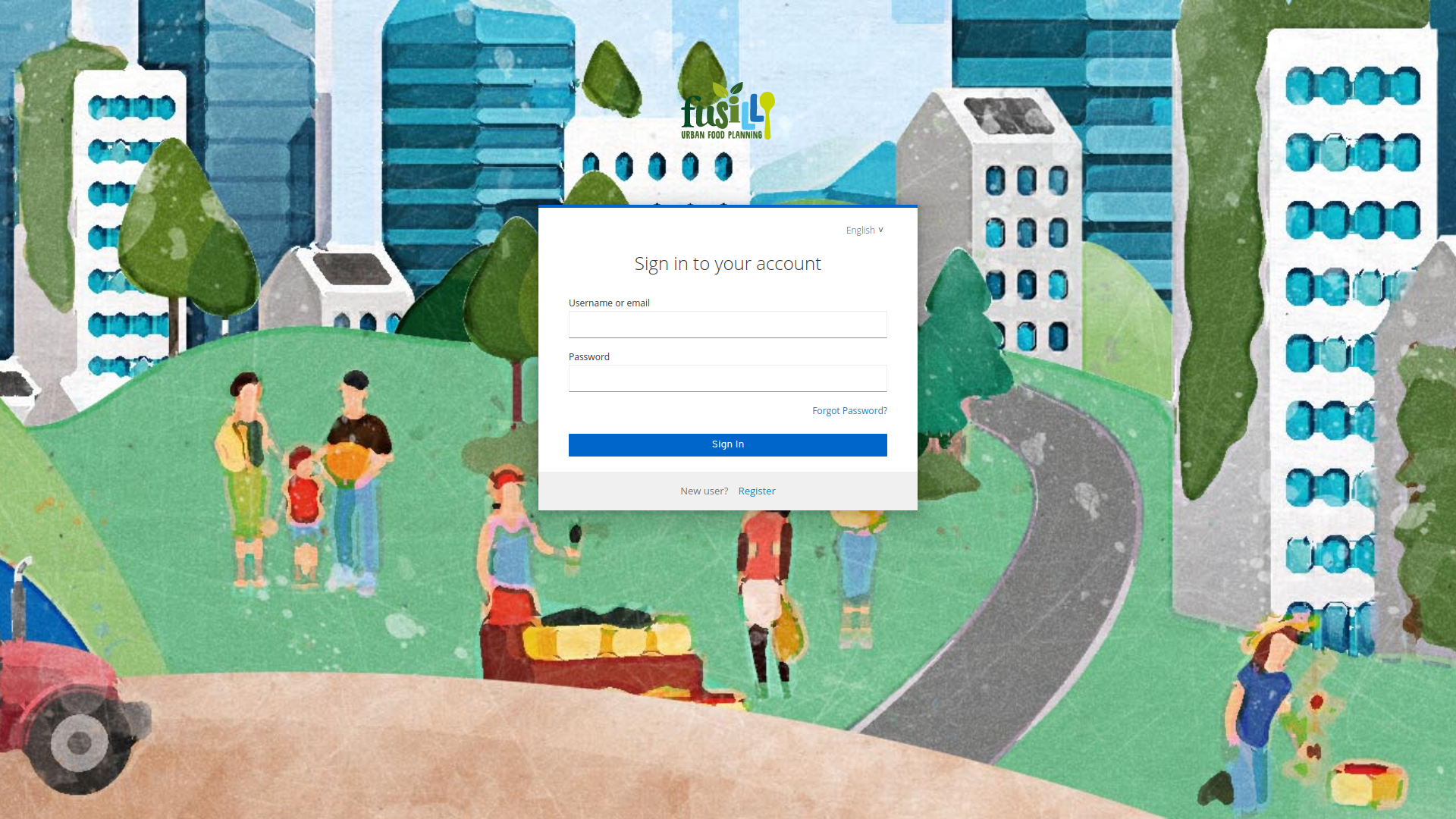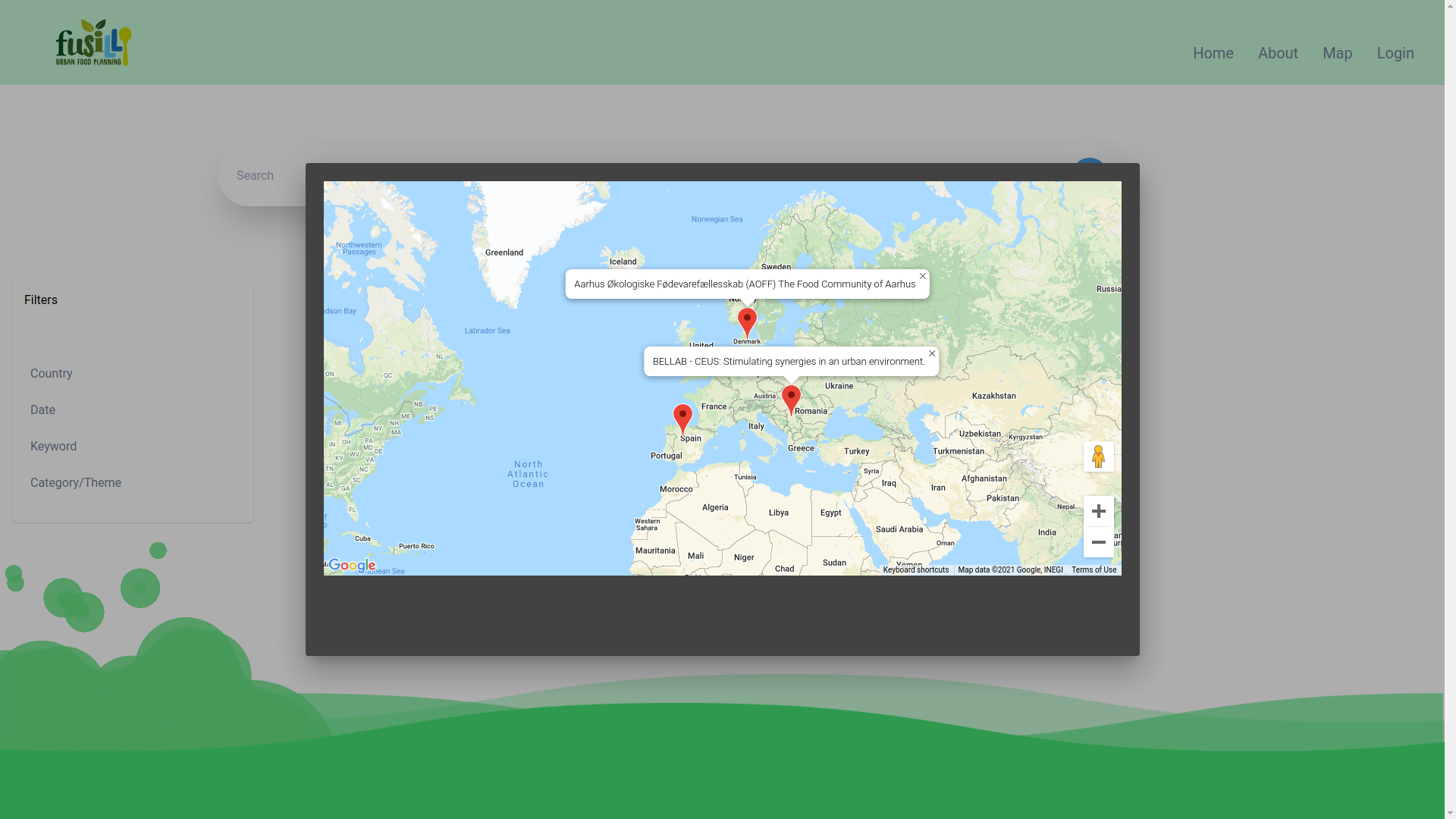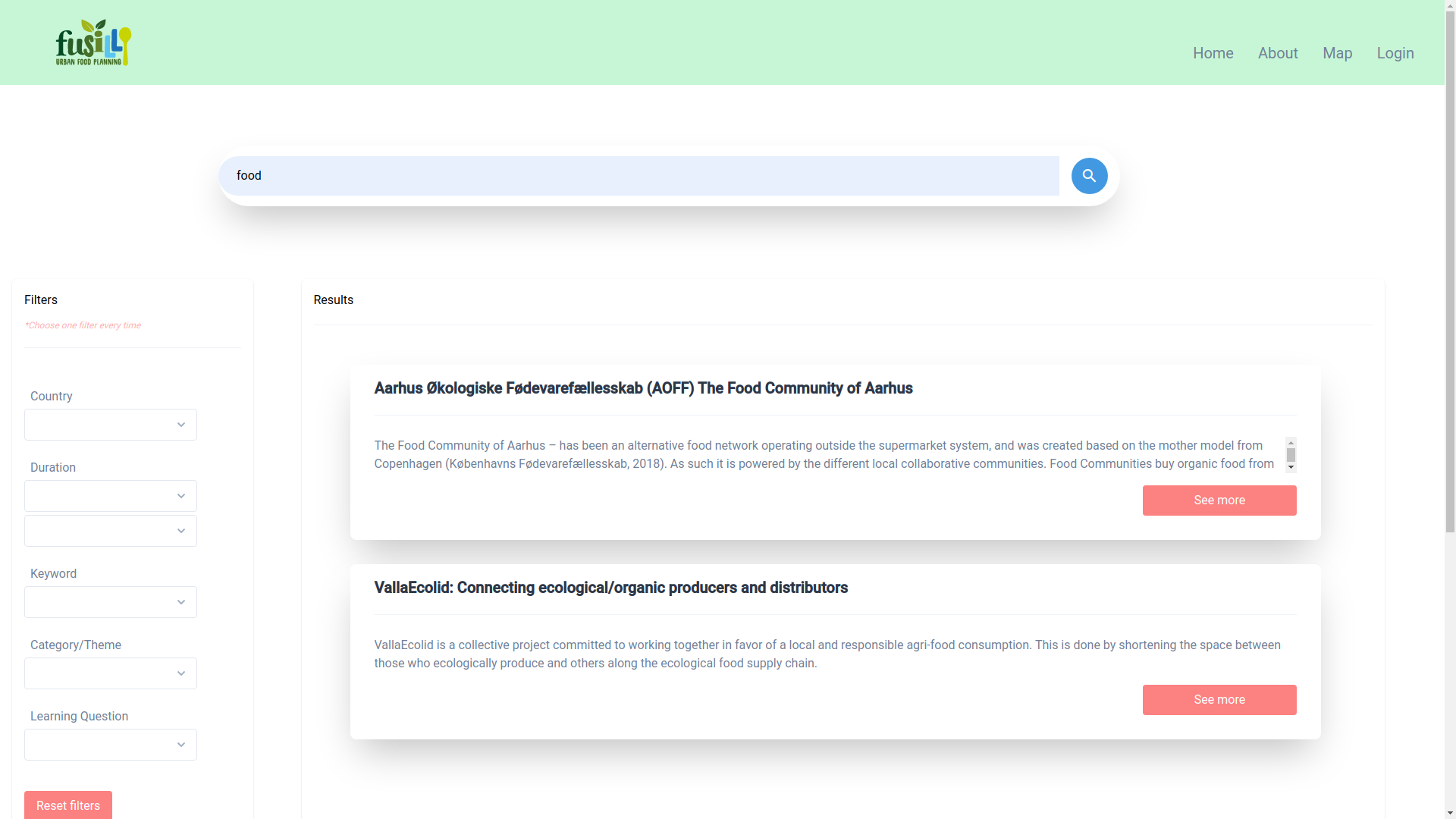 Prospects and Installations
AGNES is addressed to agriculture and mining companies. Moreover, it is addressed to entities involved in the farm-to-fork context. A nexus of cooperations has been set up in Greece, while there is footprint also in the US.
A nexus of cooperations has been set up in Greece, while there is footprint also in the US.